Hi there! Small Novelties but Big Surprises can be found at FOLUCK!
Series of toy design are all about pushing the boundaries to make your products impeccable. Creativity is what we embrace, so our 20 in-house designers and developers are here to help your ideas become success.
Foluck started creating blockbusters form 1984. With 36-year experiences of ODM and OEM, we are proud to say happiness is all what we can give.
Any ideas that you have, funny or small, are welcomed!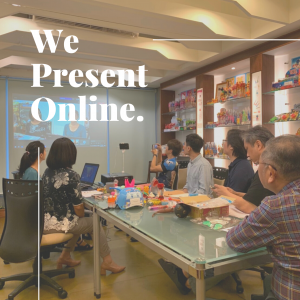 We Present New Design Ide…
Design team leader, senior designer with the heart of a child who always comes up with Foluck's exclusive and epic products that creates a sensation in the toy market, such as ipop and popeyed toys. Copy cats always love him.
A senior designer with the sense of humor usually raises the atmosphere of Foluck's office, which brings 'happy toys' forth, such as the iSqueezer series that comforts you and I! He is expert in bring to bear on materials and comical drawing. Working with Peter, you'll find that he is fast, really fast!
Enthusiastic designer with a compassionate heart warms up the computer graphics. Also, making a home (package design) for any exclusive products which also plays a vital role in marketing. 
The brilliant designer specialized in 2D drawings with the sense of multi-level that makes you feel even more like being there. Even more, the design styles are unlimited, it can be girly or neutral, which surprises you each single day!